We're all honouring Canada's 150th birthday in our own ways, but Sarah Jackson celebrated in a way that most of us likely would never dream of doing: she spent nearly two years hiking across the country.
Between June 2015 and May of this year, the 25-year-old Edmontonian walked across Canada – from Victoria to St. John's – following the Great Trail, a 22,000 KM path that runs from coast-to-coast.
Every night she'd find a place to camp, spending her nights staring at the scenery around her. "I kept thinking I'm in the most beautiful place, but I'm in a different place every night," she says.
Most of us are likely unfamiliar with the Great Trail, but it's been around, in different forms, for decades. It's now made up of over 400 locally created and maintained trails, and while they're not fully linked yet, they will be by the end of the summer. Still, it's the world's longest recreational trail network – it even comes with an app to help people navigate it.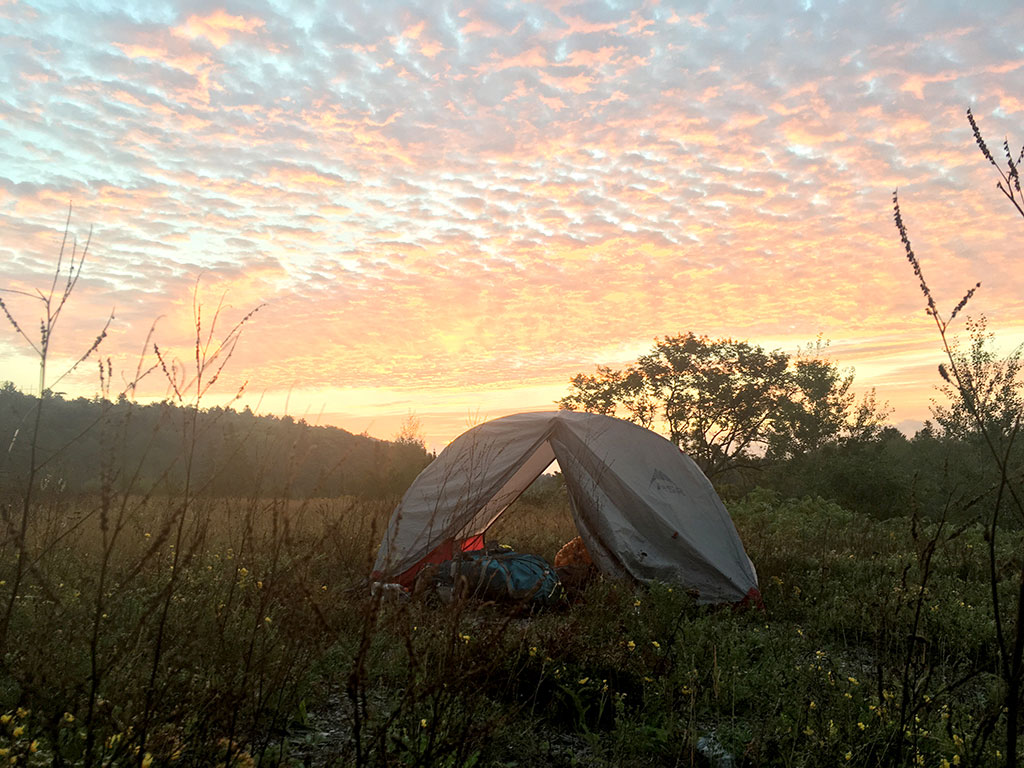 For Jackson, and the others who've walked the trail, each section tells a different story. The 81 km Sea to Sky Trail from Whistler highlights various First Nations places, as it was created in cooperation with the Squamish and Lil'wat Nations. There are challenging bits, too, says Jackson, such as the 166 km Linoo Oowan Trail–Path of the Paddle, a canoeing trail that crosses the Manitoba and Ontario border.
Most Canadians aren't traversing the entire path – it's usually a destination for weekend outings and overnight camping. But since 80% of Canadians live within 30 minutes of the trail, and many sections run right through cities and towns, it is used regularly for walking, cross-country skiing, snowmobiling canoeing and even horseback riding.
Jackson hadn't heard of the trail before 2015. She was finishing her studies in sociology at the University of Alberta and wanted to take a "trek of some sort," she says. When she read about the trail, she knew right away that it was the journey she was looking for. "There's so much of this country I've never seen," she says.
That June, she flew to Victoria with a backpack and began her walk. "By the time I reached Edmonton I knew I'd be in it for the long haul," she recalls. She started doing 25 KM walks, but later increased them to 40 KM, which involved intense eight-hour walks, she says.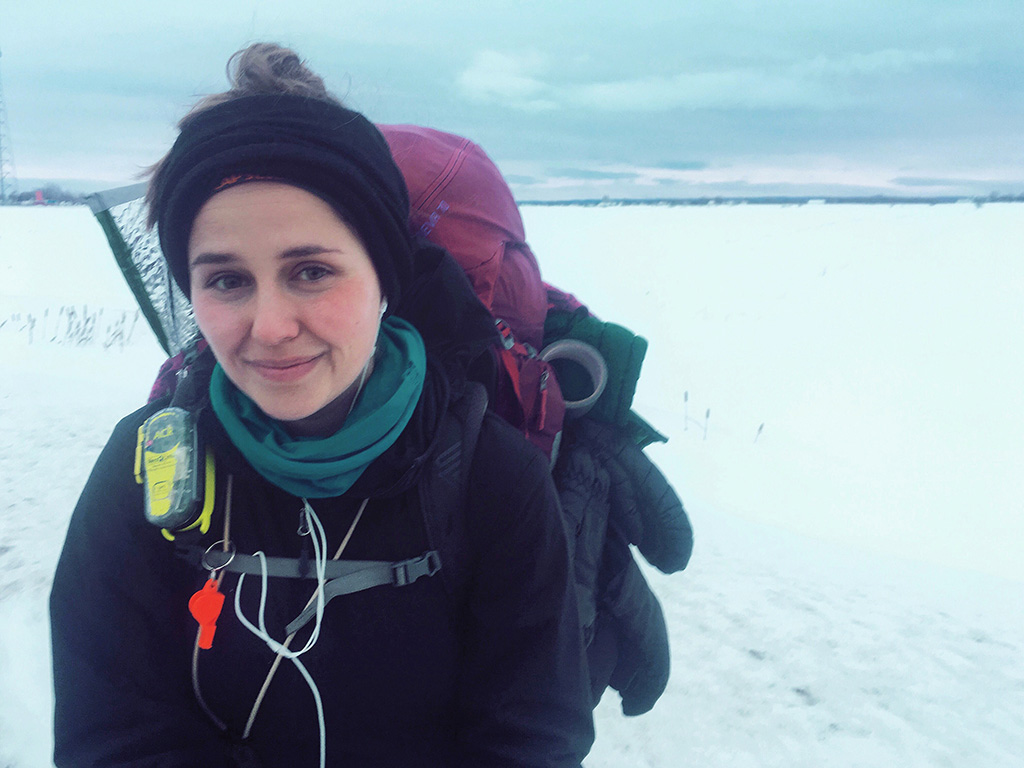 One of the highlights of the entire experience was meeting the many other Canadians – off all ages and backgrounds – who were out enjoying the trail, too. Many even offered her meals and overnight stays.  "The hospitality was incredible," she says. "It really gave me a newfound appreciation of the country."
Jackson is now back in Edmonton where she plans to go back to school, but she's regularly reflecting on her journey, especially around Canada's big birthday.
While there were plenty of dramatic moments, including trying to cross a flooded section of the trail, it's the quiet times, where she could observe the country's beauty, that will stick with her most. "It's not about the highs and lows, it's the in between bits," she says. "Stopping in the middle of a field and taking a moment to breathe and take in where you are and where you've been."