As the holidays approach and winter really sets in, liquor connoisseurs' thoughts most often turn to whisky. As more and more people get into brown liquor, the whisky market — be it Scotch, bourbon, or good old Canadian rye — is growing. With so many options, the world of whisky is an exciting place to explore, but staring at the whisky section of a well-stocked liquor store and figuring out what's what can also be a daunting task.
"There's so much more choice than there was when I started writing about whisky 25 years ago," says Jim Murray, author of The Whisky Bible, a popular annual whisky guide that made headlines when it named Crown Royal's Northern Harvest Rye the 2016 World Whisky of the Year. "People today have an extraordinary selection of whiskey too choose from and often don't know where to start. This can be great fun, but there's also more room for error."
First off, it's important to know the differences between various varieties of whiskies – which each have their own unique appeal. Scotch is produced exclusively in Scotland and often has a strong, smoky flavour that can vary in intensity. Bourbon is an American whisky made with corn – because it's aged in new charred oak barrels it also has a hint of smokiness but is generally sweeter and more palatable than Scotch. Rye is often also known as "Canadian whisky" and has a more generic straightforward flavour than Scotch or Bourbon. Irish whisky has a similar smooth taste. There are also whiskies made in Japan, other parts of Europe, India and Australia, many of which are modelled after one of these distinctive styles.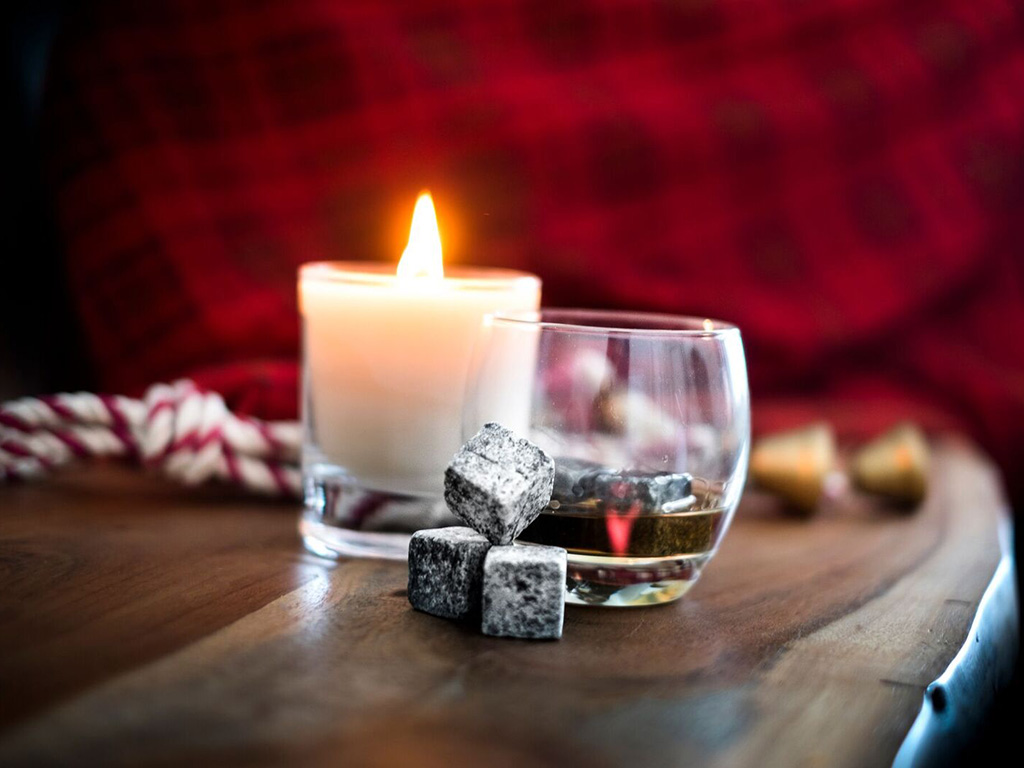 PHOTO: DARRYL VAN HERKSEN
Whisky drinkers have the added challenge of choosing between single-malt and blended whiskies – most commonly an issue when it comes to Scotch. Most whiskies are blends in a sense (a bottle usually contains product from more than one batch or barrel), but  "single-malt" denotes a malt whisky is coming from a single distillery. Blended whiskies are a mix of whiskies from two or more distilleries and often bring together malt and grain whiskies in a single bottle. While enthusiasts herald the often strong characteristics of a single-malt, blended whiskies are more common and often have a more balanced, palatable flavour.
Murray says the key to finding a whisky that suits your palate is to start experimenting. Scotch is usually considered the gold standard when it comes to whisky, but there's no shame in not favouring Scotch's strong flavour. Bourbon and rye are often considered lesser whiskies, but can be just as, if not more enjoyable, depending on your preferences.
In fact, one of Murray's number one tips is to never judge a whisky by its bottle… or its price tag. One of Murray's perennial favourites is Alberta Premium, a Canadian whisky distilled in Calgary and generally goes for about $20 for a 750 ml bottle.
Once you get a sense of what you like, this information can lead you to other whiskies that may also suit your fancy – why settle on just one?
"The first time I tried it, it absolutely staggered me," Murray says. "We're taught to think that if it's sold in a plastic bottle, it can't be any good. People were waltzing past his amazing whisky because of the price and the packaging."
Factors like aging, colour, and whether the whisky is blended or single malt also don't necessarily make one bottle "better" than another — but once you get a taste for what you like, this information can lead you to other whiskies that may also suit your fancy and save you from wasting money on a bottle that won't be to your taste.
With the holidays approaching, many of us are bound to give or receive whisky as a gift — with personal taste playing such a factor in whisky, choosing a whisky for someone else can be as risky as buying a painting for a present. That said, Murray says that a nice bottle isn't necessarily a bad gift, provided the gift-giver does some sleuthing.
"Do research and find out what they like," he says. "Talk to the store and ask them what they have that may be similar. You'll want to get them something that you know they'll like, while still expanding their horizons."