If you have been financially impacted by COVID-19 and have questions during this time, contact us today.
Solutions Banking support
IG Wealth Management and our partners at Solutions Banking want you to know that we understand these are difficult times. Solutions Banking clients who are directly affected by COVID 19 and may have difficulty making their payments could be eligible for special measures.  Affected clients may contact a Solutions Banking representative to work through a personalized solution or alternate financing options, on a case by case basis, depending on their personal situation. . 
Clients are invited to contact their IG Wealth Management Consultant or a Solutions Banking representative directly at 1-877-999-7575 to inquire about their specific situation, Monday to Friday from 7:00 a.m. to 10:00 p.m. (EST) or weekends from 8:00 a.m. to 8:00 p.m.
How we can help you
Solutions Banking from IG Wealth Management is the smart alternative 
Access all your accounts through online banking, mobile banking, telephone banking, and get unlimited access to National Bank and The Exchange® network ABMs. 
Featured products
Common questions about cash management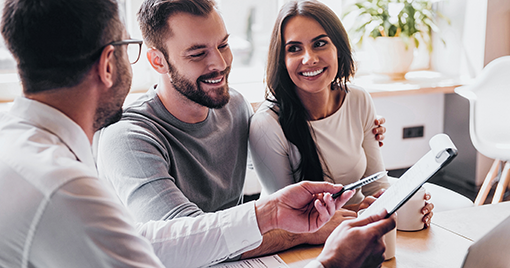 Get in touch with us
Looking for cash management solutions? We can help you figure out which products make sense for your day-to-day banking and borrowing needs, to help you reach your financial goals sooner. Talk to us today!
Find an advisor
® Trademark of MasterCard International Inc..
® THE EXCHANGE is a registered trademark of Fiserv Inc.
Banking products and services are distributed through Solutions Banking™.  Solutions Banking products and services are provided by National Bank of Canada.
 ™ Solutions Banking is a trademark of Power Financial Corporation. IG Wealth Management and design are trademarks owned by IGM Financial Inc. and licensed to its subsidiary corporations. National Bank of Canada is a licensed user of these trademarks.
Mortgages are offered through I.G. Investment Management Ltd.* Inquiries will be referred to a Mortgage Planning Specialist (in Ontario, a Mortgage Agent, and in Quebec and New Brunswick, a Mortgage Broker).
*In NB & ON registered as a Mortgage Brokerage (ON-License #10809) and Mortgage Administrator (ON-License #11256), and in QC, registered as a financial services firm (QC-License #2400376104).