Focused on great outcomes for you and Clients
IG Wealth Management Advisors rely on their entrepreneurial spirit to grow their practice while keeping Clients' interconnected financial needs at the core of everything they do. Advisors receive best-in-class practice support tools, technology solutions and access to experts to help Clients achieve financial well-being for themselves and their families. We are constantly improving and innovating our products and service to ensure the best outcomes for you and Clients.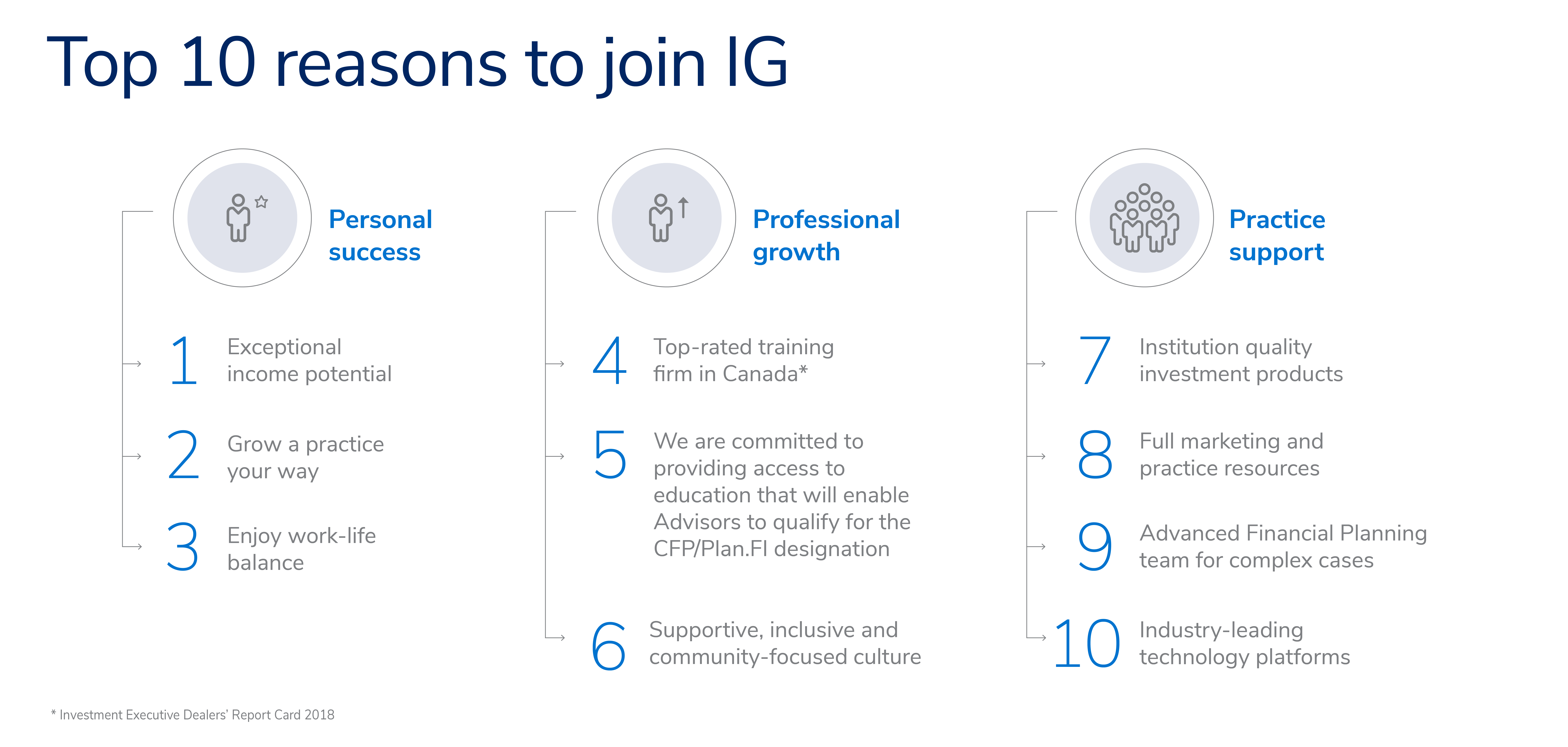 Preparing for success
Your personal success at IG is rooted in our culture and our business model. Our entrepreneurial mindset and Client-centric approach provides you with the breadth of opportunity and compensation incentive to grow your practice in line with your personal goals. Our business model offers flexibility that allows you to build your business in a way that reflects your personality and approach to long-term relationship building.
Focused on financial well-being that can transform lives
You have the ability to change the lives of Canadians for the better. In combination with our holistic planning philosophy and Client-centric approach, you will meet with Clients to create their IG Living Plan, helping them realize their financial goals and improve their overall financial well-being. We actively nurture a supportive, inclusive and community-focused culture that's designed to help you succeed.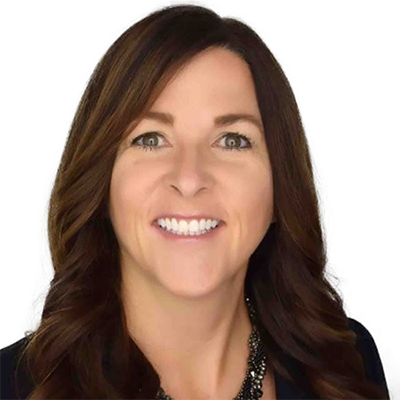 Enhance your professional growth
The IG University provides comprehensive training and education programs. We are committed to providing access to education that will enable Advisors to qualify for the CFP/Plan.FI designation.
Exceptional support for your career and your practice
Regardless of what stage you are at in building your practice, IG shares your ambition to deliver the best solutions to Clients. Focused on ensuring you can meet any Clients' needs, you have access to institutional-quality investment products and a team of experts that can solve the most complex Client cases. When it comes to enabling the best experiences, you will benefit from industry leading technology – designed to maximize your productivity.