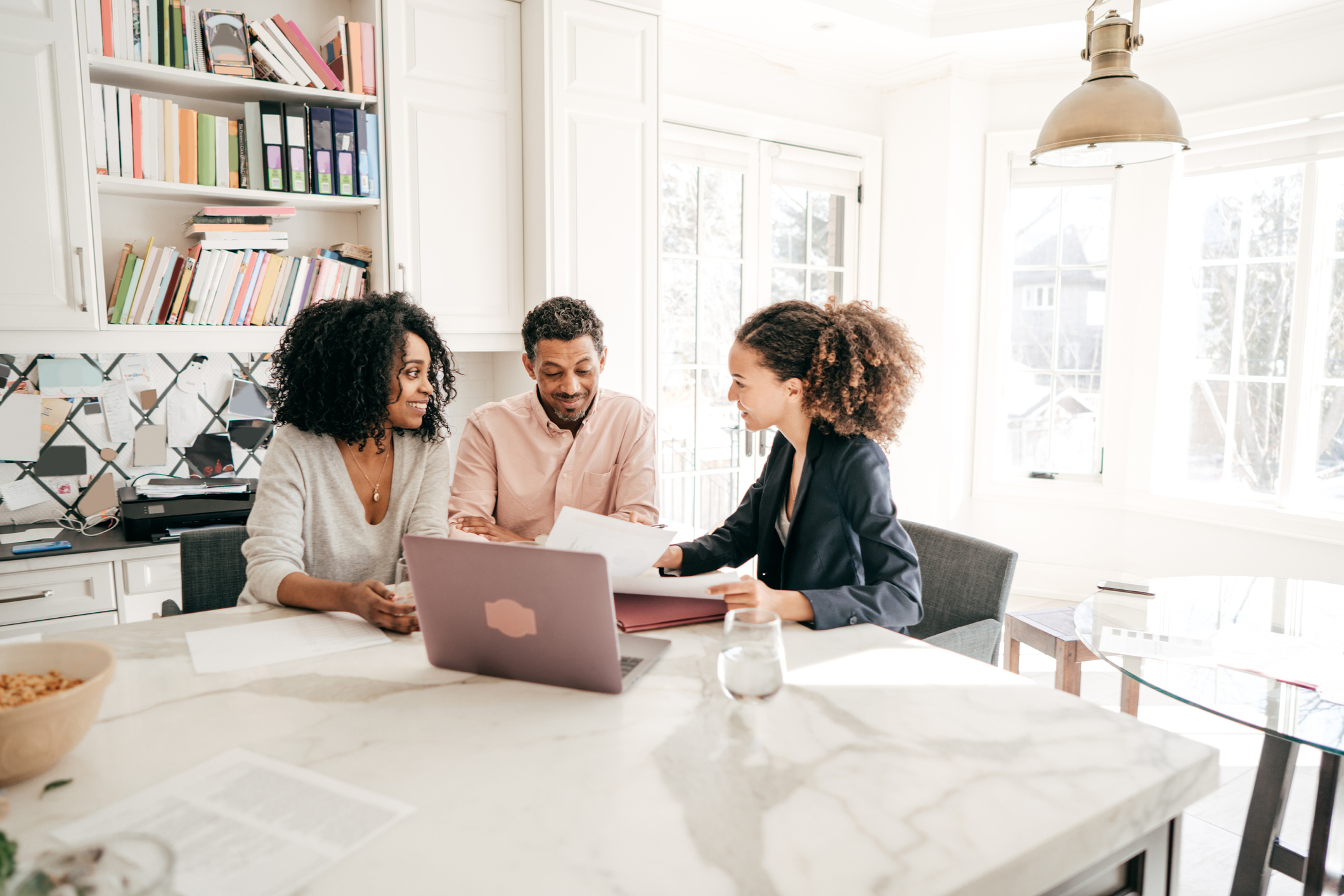 All-in-One
Our Solutions Banking All-in-One solution lets you access equity in your home to consolidate all of your banking and financing needs.
It integrates the features of a mortgage, a line of credit, a chequing account and a savings account into a complete cash management solution that can help you better understand your daily finances, and manage them more effectively.
Is the All-in-One right for me?
Revolving home equity line of credit provides the freedom to borrow as often as the need arises up to your authorized credit limit without having to apply for alternate financing.
Free banking services including withdrawals, transfers and bill payments via National Bank and The Exchange® network.
Convenience & accessibility
Access your account 7 days a week through cheques, bill payments, transfers, pre-authorized withdrawals, Interac® purchases, ABM, Internet and telephone banking.
How does it work?

The Solutions Banking All-in-One is a home equity line of credit that allows you to borrow up to 80%1 of the appraised value of your home. By combining your debt and income into the Solutions Banking All-in-One, you can simplify your banking, reduce your debt faster and pay less interest over time. 
Here's how…
As your paycheque and other sources of income are deposited into your Solutions Banking All-in-One, your outstanding debt is automatically reduced, saving you on interest costs. Then, throughout the month as you need to pay for day-to-day expenses such as making debit purchases and bill payments, you can access funds up to your approved credit limit.  
Your available credit can be used any way you like without the need to apply for additional financing – use it to fund a renovation, help pay for your child's education or in case of an emergency, the choice is yours!
Unlike a traditional mortgage, the Solutions Banking All-in-One lets you enjoy financial flexibility, allowing you to pay down debt faster and conveniently access money when the need arises.
All-in-One rates and calculator
Solutions Banking All-in-One Rates
The right mortgage at the right rate. Take advantage of our limited-time mortgage offers.
View rates
Use this simple calculator to discover how much money you could potentially save and how quickly you could be out of debt with All-in-One.
Go to calculator
1Maximum financing up to 80% of the appraised property value; any credit above 65% of the property value must be placed in a term loan sub-account. Subject to credit approval.
Banking products and services are distributed through Solutions Banking™. Solutions Banking products and services are provided by National Bank of Canada. 
™ Solutions Banking is a trademark of Power Financial Corporation. IG Wealth Management and design are trademarks owned by IGM Financial Inc. and licensed to its subsidiary corporations. National Bank of Canada is a licensed user of these trademarks. 
Mortgages are offered through I.G. Investment Management, Ltd.* Inquiries will be referred to a Mortgage Advisor (in Ontario, a Mortgage Agent, and in Quebec, New Brunswick and Nova Scotia, a Mortgage Broker). 
*In ON and NS, registered as a Mortgage Brokerage (ON 10809, NS 3000240) and a Mortgage Administrator (ON 11256, NS 3000232), in QC, registered as a financial services firm (QC 2400376104) and in NB, registered as a Mortgage Brokerage.