Experience our next generation IG Living Plan today
Contact your IG Consultant
Powerful. Intelligent. Easy to use.
A financial plan that keeps pace with the complexity of the markets and all aspects of your financial situation is more important than ever. The next generation IG Living Plan dashboard provides an instant view of your financial well-being. We employ artificial intelligence to analyze complex information and make stronger planning decisions in real time. This technology is sophisticated, yet intuitive and user-friendly. 
Learn more about how we're taking our holistic financial planning approach to the next level. Contact your IG Consultant today.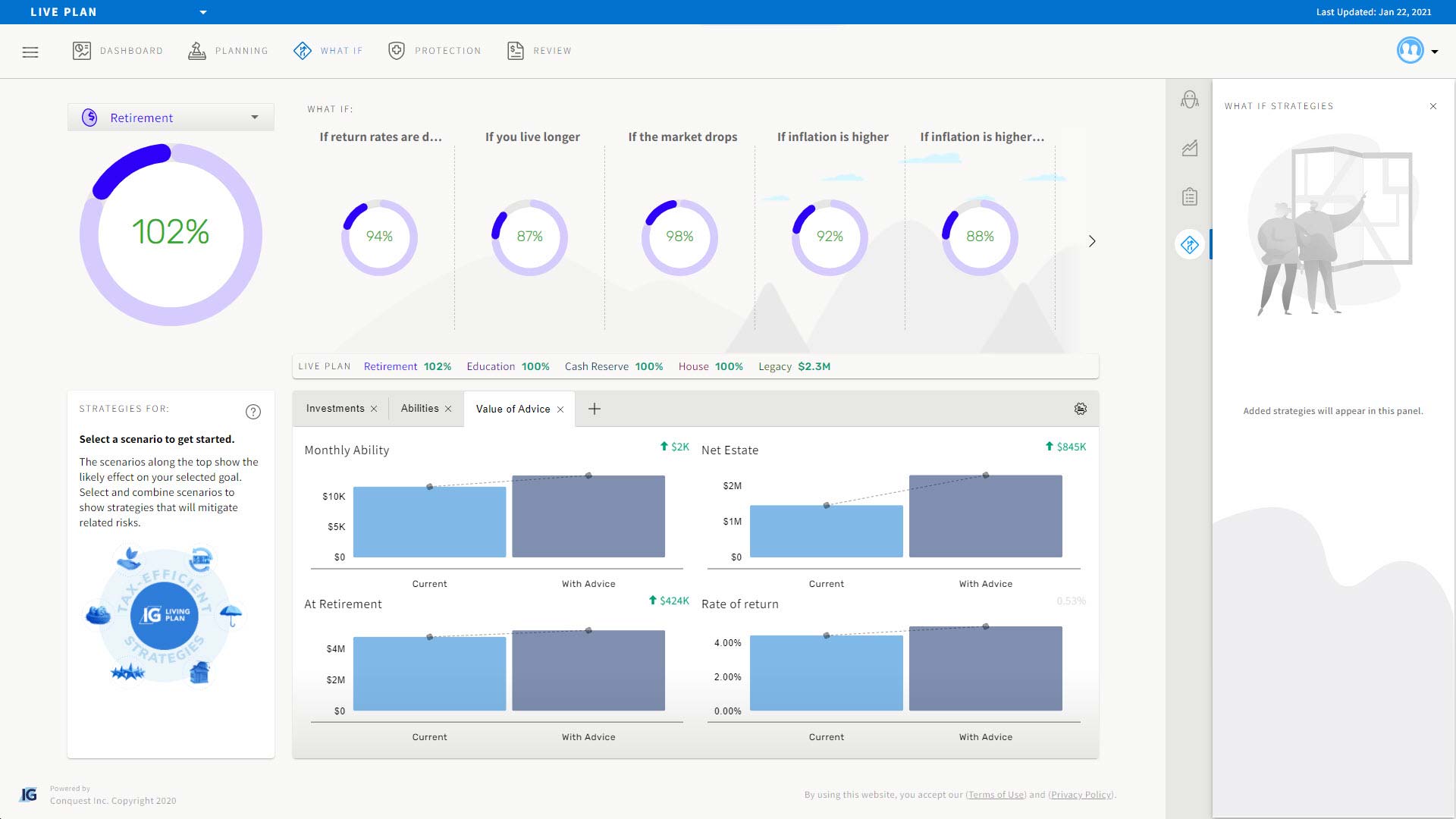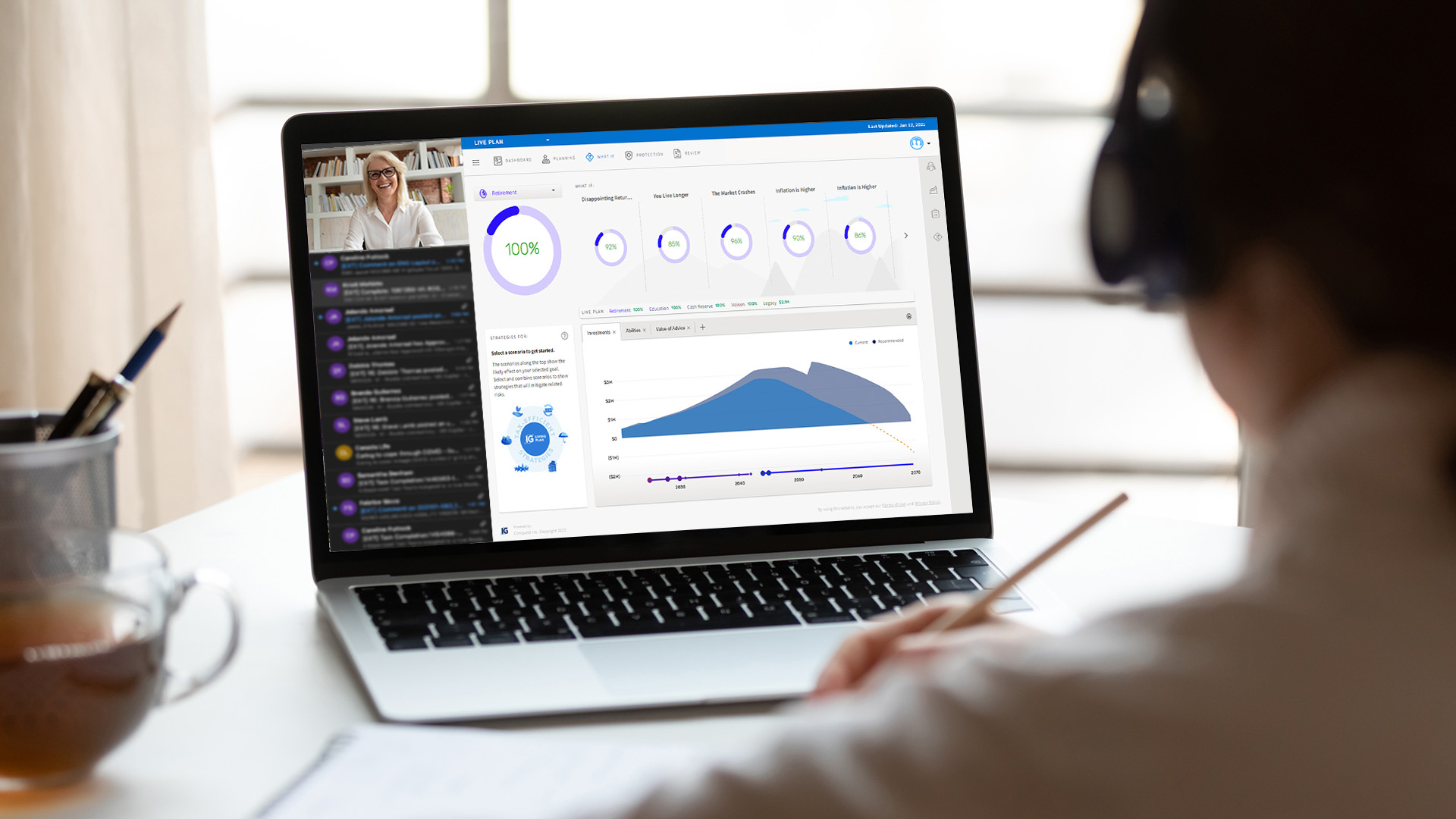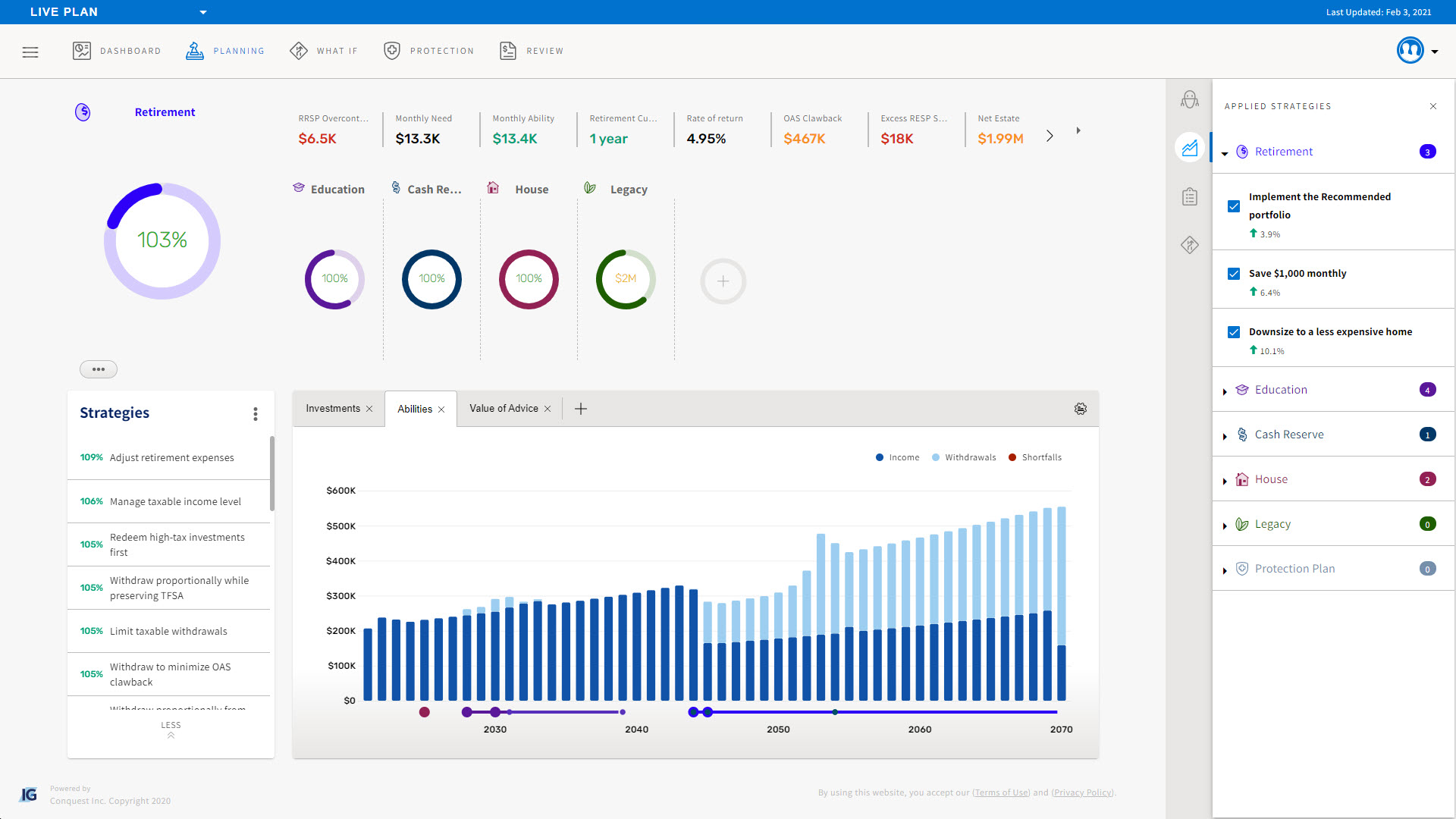 Synchronizing all aspects of your financial well-being.
Optimizing your Retirement
Gain greater clarity and let us help you manage the risks of retirement, preserve your capital, and create income to help support your future lifestyle and goals.
We assess your cash and credit requirements and aid in optimizing your taxes to help you thrive during major life events, while working toward your goals.
Establish a well-constructed estate plan, tailored to your needs, that allows your legacy to endure by supporting the causes important to you.
Preparing for the Unexpected
Create comprehensive strategies that provide, preserve, and protect your loved ones and those you care for when the unexpected happens.
Planning for Major Expenditures
Ensure you have flexibility with a balanced plan that allows you to take advantage of opportunities and helps make your financial vision a reality.
Maximizing Business Success
Business owners can take full advantage and engage holistic strategies to synchronize and enhance your business and personal financial plan.