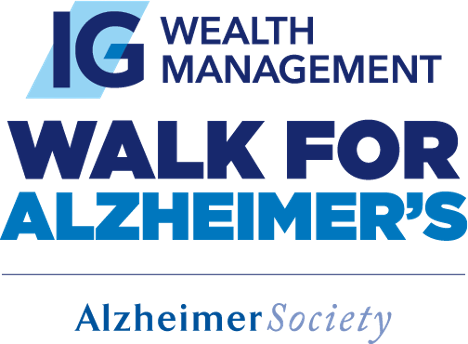 IG is a proud national partner of the Alzheimer Society and the national sponsor for the IG Wealth Management Walk for Alzheimer's which is the largest fundraising event for the Alzheimer Society.
There are more than 500,000 Canadians living with dementia today and that number is expected to double in just 10 years. The Alzheimer Society supports families affected by dementia and other forms of Alzheimer's with counselling, caregiver support and programming for those living with dementia, and they count on us to help support the critical work they do by walking each spring to raise funds.
We hope you will join us this year as we walk for all Canadians impacted by dementia. Who will you walk for?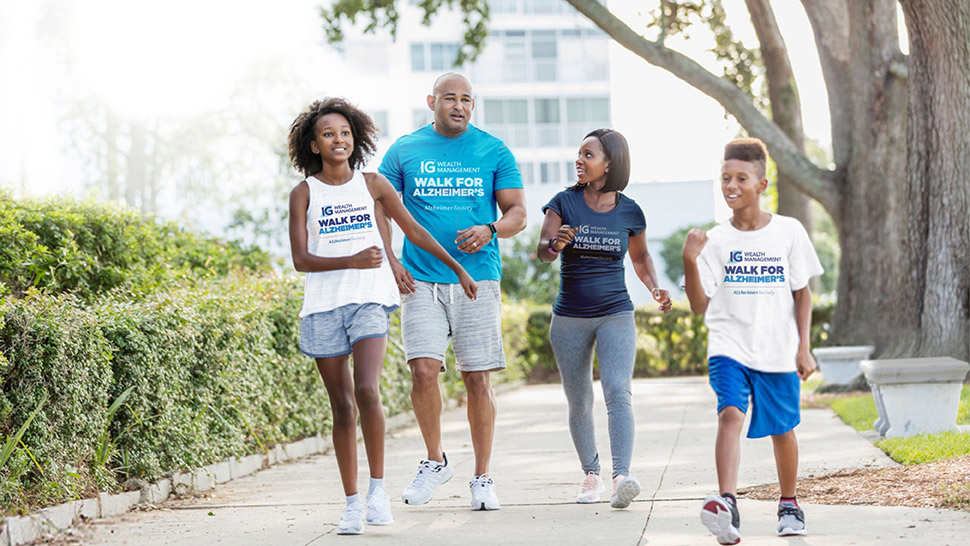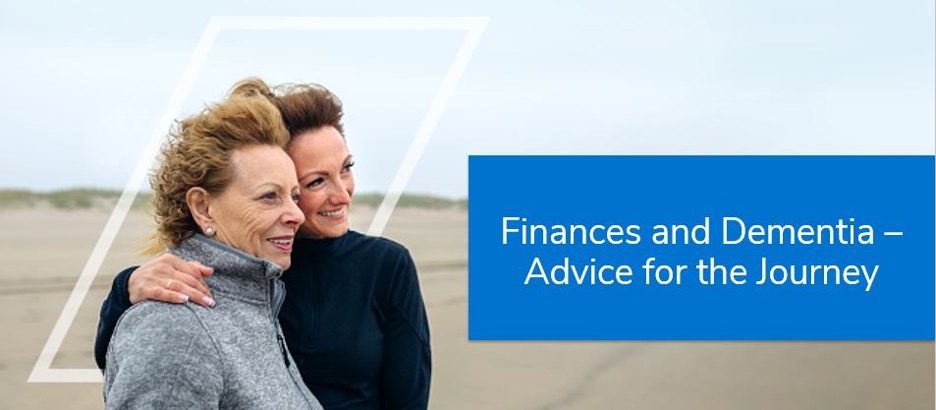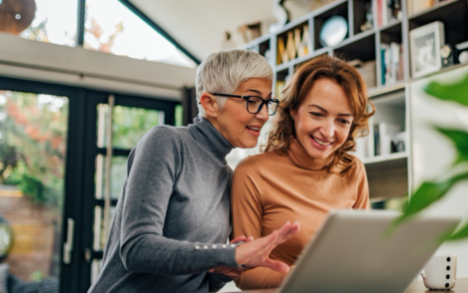 IG Wealth Management is committed to building strong communities across Canada. We believe this starts with Canadians feeling confident about their finances so they can achieve their goals. The IG Empower Your Tomorrow program gives Canadians the resources and confidence they need to own their financial future. Inspiring the financial confidence of Canadians is IG's vision and the basis for our commitment to building communities.
3,000+
workshop participants
per year
$7 million
Invested in communities
across Canada per year
30,000+
Paid volunteer hours 
available per year
IG Wealth Management has been sharing its financial expertise with Canadians for more than 90 years. During that time, IG has contributed over $100 million in support to the communities where we live, work and play. Every year, IG supports over 800 charities by encouraging and empowering over 2,100 employees and 3,700 advisors to volunteer through various programs, initiatives, and offerings.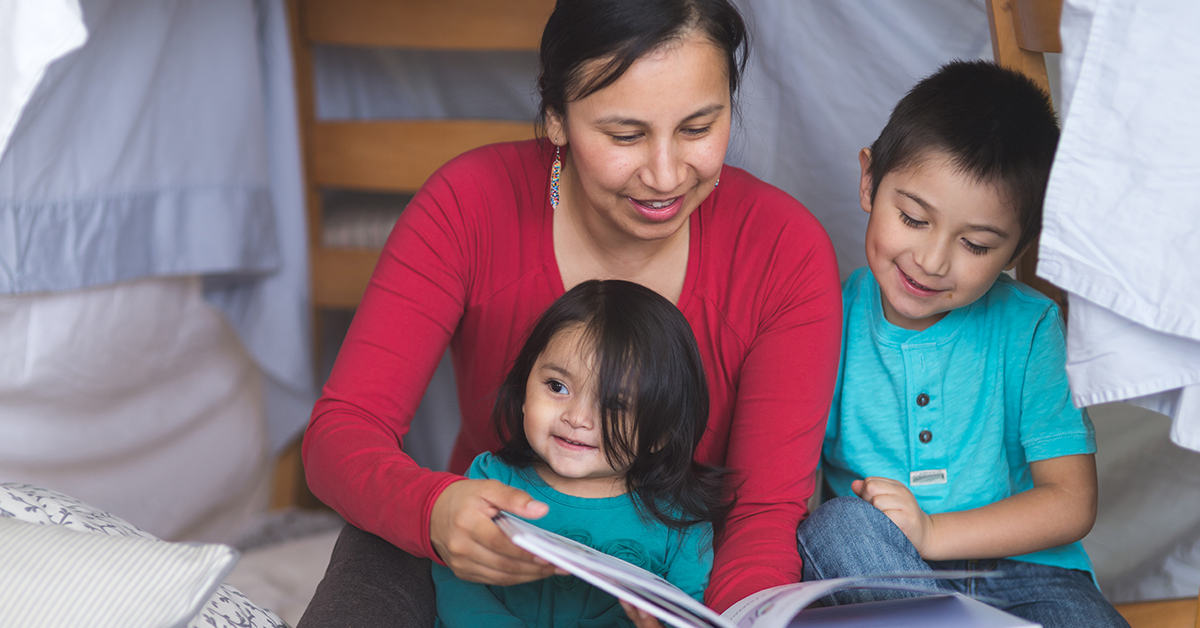 The Dream Team
A series by IG Wealth Management, available on CBC Gem

This fall, we're taking the Empower your Tomorrow program to screens across Canada with the premiere of The Dream Team. Led by Dragons' Den's Manjit Minhas, The Dream Team shares their knowledge and expertise, supporting some of Canada's most promising entrepreneurs on their quest to find financial confidence. Meeting with Indigenous peoples, newcomers, seniors and youth, the team mentors participants, helping them overcome challenges and reach their dreams. 
As part of our mission to make all Canadians financially confident, we're committed to supporting communities through seminars, events and programs to help create a better financial future for those who will benefit the most: Indigenous peoples, newcomers, seniors and youth. By working with community partners and organizations – along with our employees and clients – we're building confidence where it counts.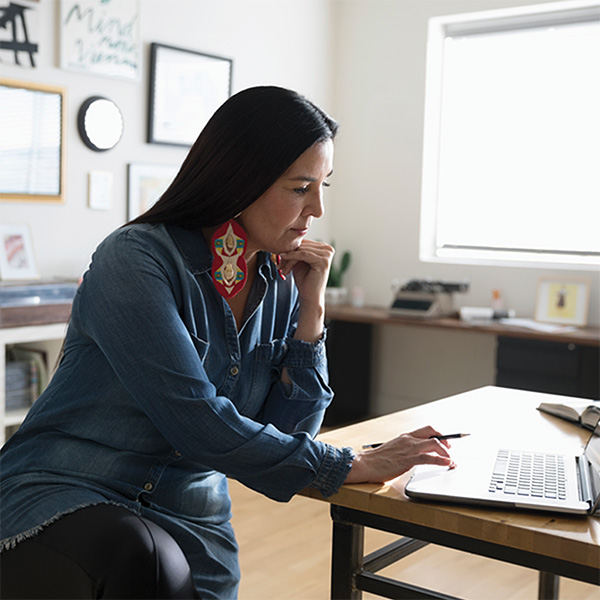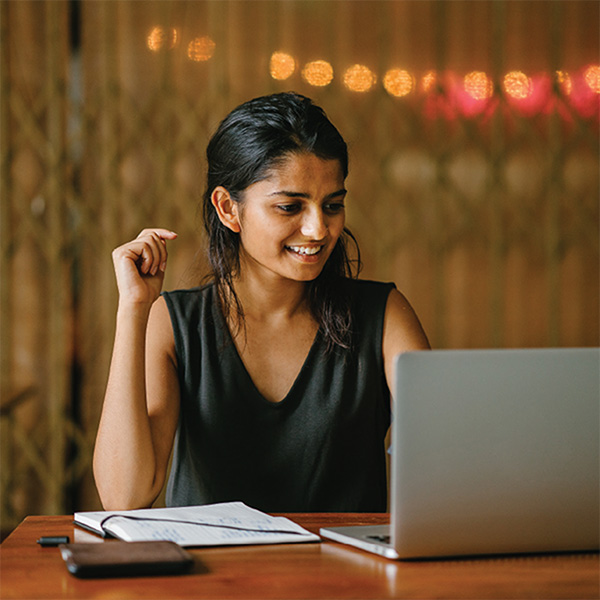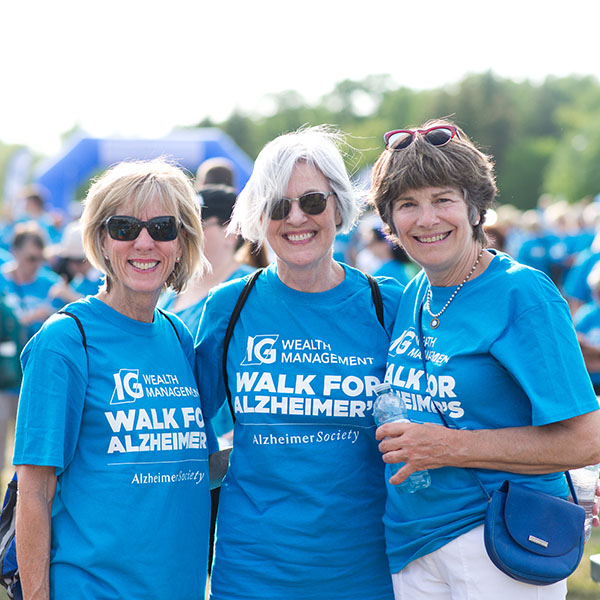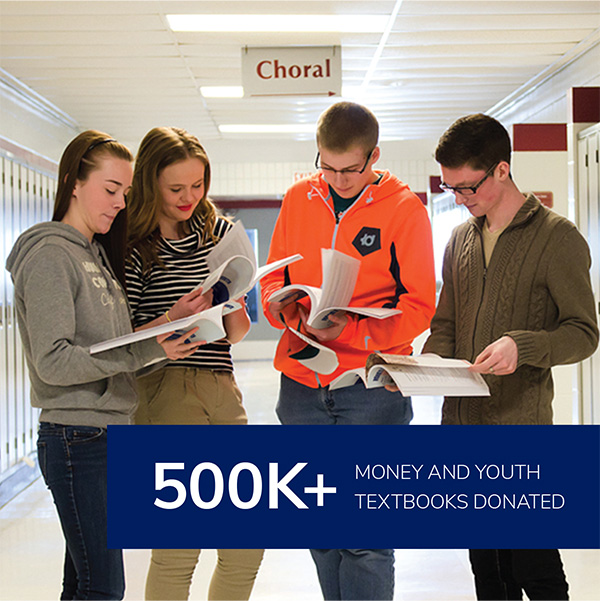 IG Financial Confidence Index
The IG Financial Confidence Index tracks and reports on Canadians' overall financial confidence. The fall 2020 edition confirms that Canadians coast-to-coast continue to persevere despite the challenges and impacts of COVID-19. Even with an overall rise in financial confidence, certain groups including youth and Indigenous communities continue to sit below the national average when it comes to their personal finances, which is why we continue to support these groups.

Our National Partners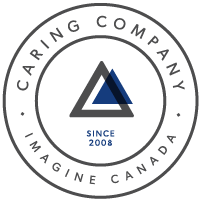 IG Wealth Management and Mackenzie Investments have pledged to donate 1% of our pre-tax revenue to charities across the country, as designated
Imagine Canada Caring Companies.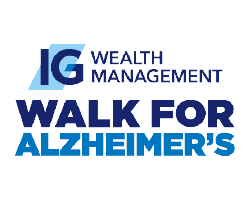 We are the first national title sponsor of the
IG Wealth Management Walk for Alzheimer's,
in partnership with the
Alzheimer Society of Canada
. This is the largest fundraising initiative for the Alzheimer Society, with nearly 300 walks per year raising funds across Canada to help families living with Alzheimer's disease and other forms of dementia. IG is also delivering free financial empowerment seminars to individuals and families impacted by the disease to aid in long term planning.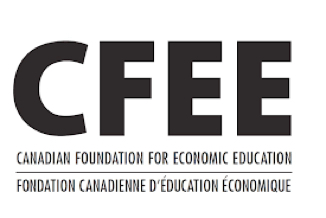 We proudly sponsor the
Money and Youth Guide
to Financial Literacy resource, developed in partnership with the
Canadian Foundation for Economic Education (CFEE).
This free digital and hard copy book helps youth acquire the tools and understanding needed to complete financial responsibilities and decisions with confidence and competence. To date, over 500,000 copies of the book have been distributed. In addition to offering financial literacy workshops across the country to seniors and newcomers to Canada, IG is also a sponsor of the Globe and Mail Classroom Edition, a digital publication providing educators and youth with financial education articles, lesson plans and research reports.

IG has partnered with
Prosper Canada
to empower Indigenous communities and reserves with financial confidence through enhanced access to education and resources. Through their network of community agencies across the country, Prosper Canada delivers
financial literacy and education training
customized to the community. This education focuses on vital topics, such as access to personal identification, tax filing, benefits applications, money management and RESP workshops. Through a train-the-trainer approach, this work will also include a capacity building element for Indigenous communities that will benefit future generations.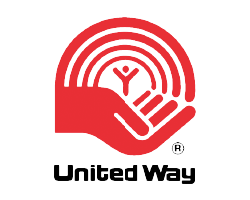 For more than 50 years, we've been working with
United Way
to make a positive impact on local communities. Our IG Empower Your Tomorrow Annual Giving Campaign provides all IG Wealth Management employees the opportunity to join together to give back. Through this, we help United Way supported agencies deliver financial literacy resources and education to community members who are underserved in this area.