2021 Federal Budget Infographic
On Monday, April 19, 2021, Deputy Prime Minister and Minister of Finance Chrystia Freeland presented the 2021 Federal Budget. This summary contains highlights of these proposals, which are not yet law.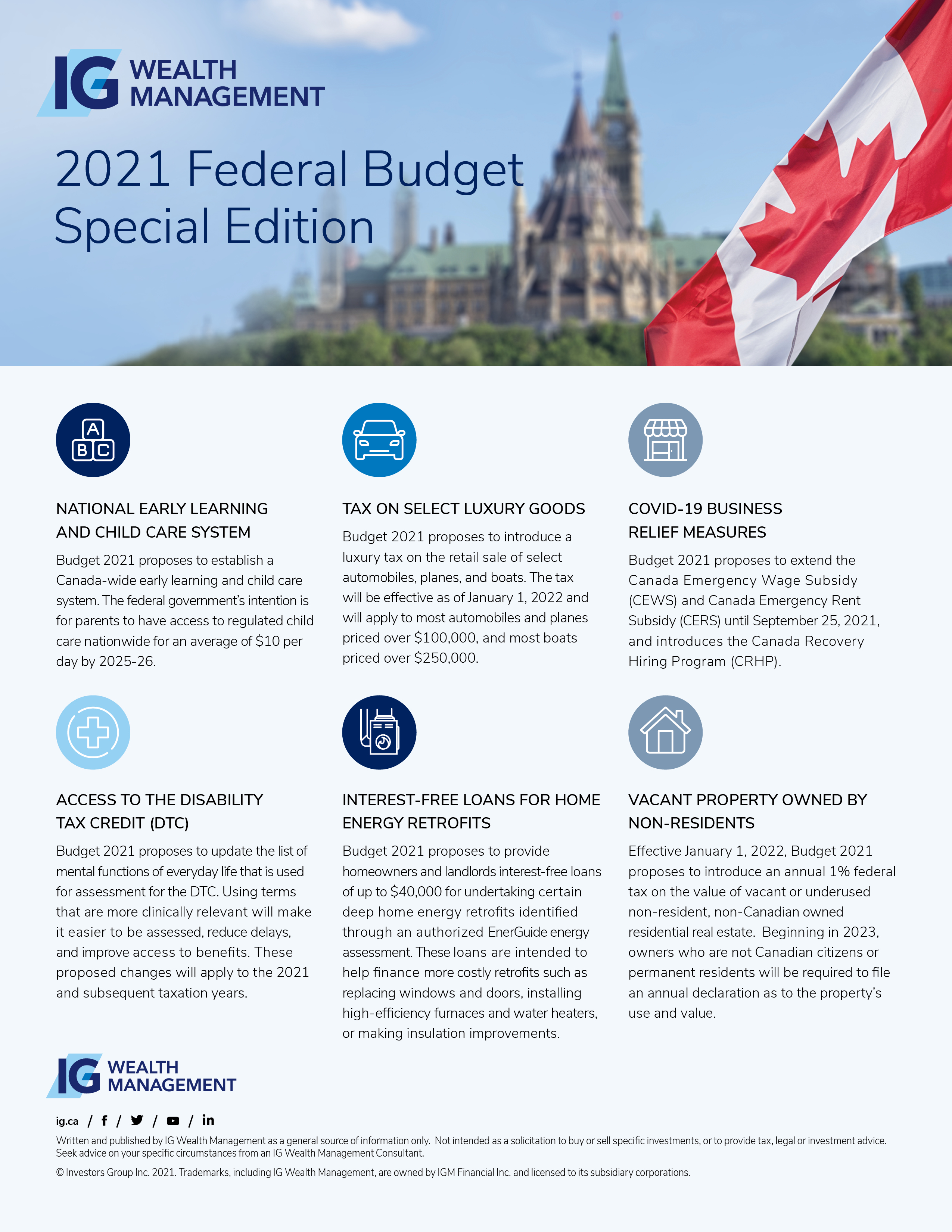 Written and published by IG Wealth Management as a general source of information only. Not intended as a solicitation to buy or sell specific investments, or to provide tax, legal or investment advice.
Seek advice on your specifi c circumstances from an IG Wealth Management Consultant.
© Investors Group Inc. 2021. Trademarks, including IG Wealth Management, are owned by IGM Financial Inc. and licensed to its subsidiary corporations.